Argentina, the 2022 World Cup Champions ⚽️
Argentina is a South American nation with a rich footballing tradition and a history of success in the FIFA World Cup. The country has qualified for every edition of the tournament since it first participated in 1930, and has reached the final on five occasions, winning the trophy in 1978, 1986 and now 2022.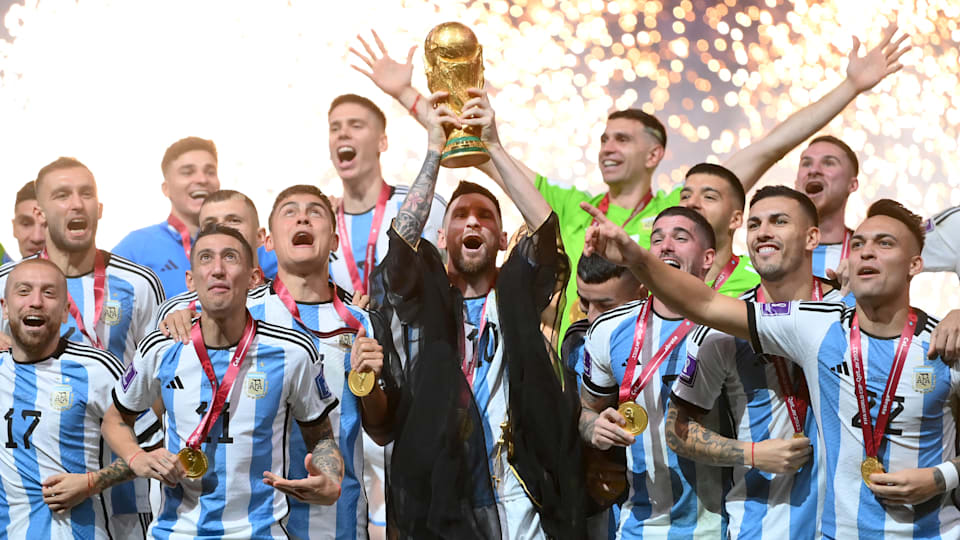 Argentina's first World Cup appearance was in 1930, when the team reached the semifinals and finished in fourth place. The team struggled to find success in the subsequent editions of the tournament, failing to advance past the first round in 1934 and 1950. However, the team made a strong showing in 1958, finishing in fourth place once again.
In the 1970s, Argentina began to emerge as a dominant force in international football. Led by the legendary Diego Maradona, the team reached the final of the 1978 World Cup, where they defeated the Netherlands to win their first-ever World Cup trophy.
Four years later, Argentina reached the final once again, but this time they were defeated by Italy in a closely contested match. Despite the loss, Argentina remained a formidable force in international football, and they continued to perform well in subsequent editions of the World Cup.
In 1986, Argentina made its third appearance in the final of the World Cup, and this time they emerged victorious, defeating West Germany in a dramatic match that went to extra time. Maradona was the star of the tournament, and his performances cemented his place as one of the greatest players in the history of the game.
In the years since their triumph in 1986, Argentina has struggled to replicate their success at the World Cup. The team has reached the quarterfinals on several occasions, but has failed to advance further. However, the country's footballing tradition and the talent of its players have made it a formidable opponent, and the team is always a threat to make a deep run in the tournament.
Overall, Argentina's history in the World Cup is one of great success and achievement, now with three triumphs and five appearances in the final. The country's footballing tradition and the talent of its players have made it a formidable force on the international stage, and it will always be remembered as one of the great footballing nations of the world.